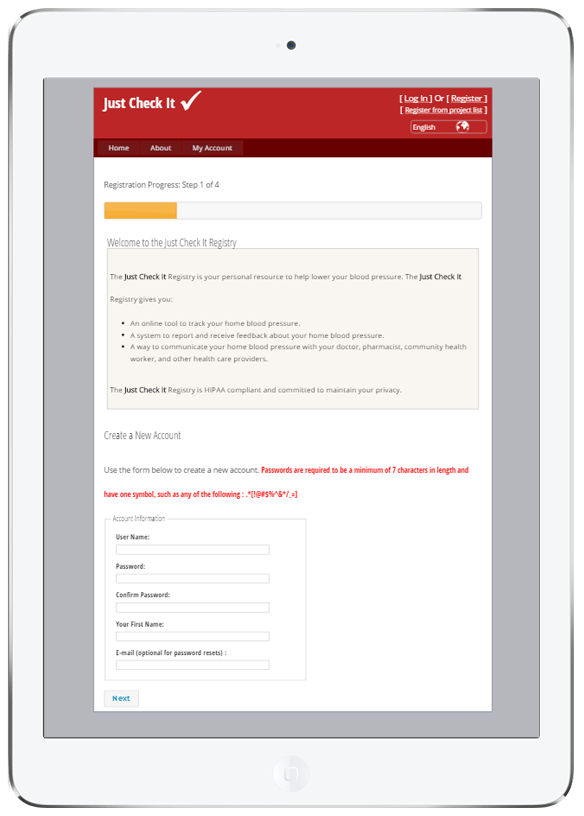 HELP YOUR PATIENTS AND COMMUNITY MEMBERS IMPROVE THEIR BLOOD PRESSURE WITH JUST CHECK IT
Consider joining the Just Check It Registry. You can receive regular, faxed reports of your patients' or members' average home blood pressure. With this information, you can better monitor and manage your patients' blood pressure between visits. The result can be a reduced risk for heart attack and stroke for your patients
with hypertension.
TO BE LISTED AS A PROVIDER IN THE REGISTRY
Primary care doctors, pharmacists, and community health workers can request to be included in the list of providers participating in the Just Check It Registry. Your patients and community members can then share their blood pressure (BP) reports with you by selecting you from the list of participating providers.
As a Just Check It provider, you will receive a weekly, faxed report of the home BP averages for your patients who reported in the past 7 days.
To learn more: